TMJ Disorder
What is TMJ disorder?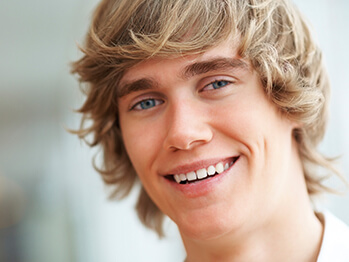 You may not be aware of the small joints located near your ears, but you can feel them if you place your fingers there and open your mouth. These joints are called the temporomandibular joints, and they have an incredibly important purpose: connecting your jaw to your skull. However, even a slight misalignment leads to damage or pain. The result is TMJ disorder, and the symptoms associated can be near-debilitating. Here in Forth Worth, Dr. Gary White provides patients suffering with TMJ disorder personalized care and support.
Treatment Options
Our team evaluates your smile for signs of TMJ disorder during regular exams, and if we detect a problem, our goal is to offer relief as soon as possible. In many cases, a customized oral appliance can reposition a patient's bite in a more comfortable way. Stress relief can also be helpful, as can massages around the jaw. If your pain is severe, a cold compress or certain medications can alleviate it. In general, patients suffering from TMJ disorder benefit from avoiding particularly chewy foods and gum, alternating their chewing between each side of their mouth, taking part in good nutrition, and improving their posture.
Dr. White is committed to providing patients with state-of-the-art technology and personalized, comfortable care. Our team would love to welcome you as our newest valued patient! Contact our Fort Worth office today if you have questions or you're ready to schedule a consultation, second opinion, check-up, etc. We also love welcoming patients from the nearby areas of Weatherford, Aledo, and beyond.