All-Ceramic Restorations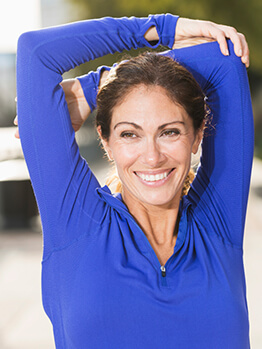 When it comes to restoring broken, decayed, or lost teeth, it's important to have a solution that replenishes structure and strength. However, there's another important element that Dr. Gary White and his team are familiar with – the aesthetic appearance. It's our goal to help patients feel fully confident about their smiles after suffering damage, which is why we're proud to offer crowns, bridges, inlays, and onlays that are expertly crafted from ceramic, tooth-colored materials. The final result is so seamless you may even forget it's not a natural tooth!
Ceramic Crowns
Ceramic crowns offer patients several benefits over the traditional alternative, including increased durability, biocompatibility, and aesthetic quality. Because the entire structure is created from tooth-colored material with no metal, patients enjoy the same translucence and reflective quality of their natural teeth. Better yet, there's no need to worry about unsightly metal lines forming over time.
Ceramic Bridges
Metal-free bridges are the perfect choice for replacing one or more missing teeth in a row, as long as you still have healthy teeth located on either side of the gap. The ceramic material gives your smile a full, beautiful look, and additional, tooth-colored crowns placed over the healthy teeth as anchors will add stability.
Ceramic Inlays & Onlays
Inlays and onlays are ideal when a portion of a tooth has been lost to injury or decay. These restorative options are more effective than fillings and more conservative than dental crowns, and once they're placed, they preserve and strengthen what remains of the tooth's natural structure. All-ceramic inlays and onlays are made of a stronger, biocompatible material as well, which means less discomfort and more lifelike beauty.
It's never too late to regain a full set of strong, beautiful teeth. Contact Dr. White and his team in Fort Worth, TX today if you'd like to know more about all-ceramic restorations, or if you're ready to schedule a consultation. Patients from Aledo, Weatherford, and beyond are also welcome.