Fort Worth Preventive Dentistry
Our Preventive Dentistry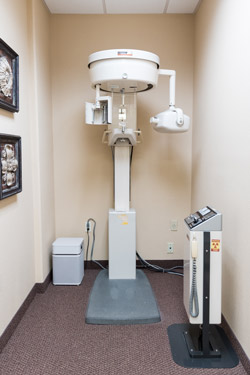 The secret behind achieving excellent oral health for life is being able to effectively prevent common problems like disease and decay. Dr. Gary White and his team in Fort Worth provide several services designed to keep your beautiful smile for years to come.
In-Depth Check-ups
During your first appointment, Dr. White and our staff members thoroughly examine your smile to be sure they understand your oral health. The examination consists of a head and neck exam, oral cancer screening, periodontal exam, TMJ analysis, tooth-by-tooth inspection, and capturing X-rays. We also review any concerns you have. Once this is finished, Dr. White works with you to create a personalized treatment plan that addresses problems or areas of damage.
Regular Hygiene
During your cleaning, our trusted hygienist cleans and polish your teeth, as well as carefully reviewing your periodontal health. Once again, if there are causes for concern, a discussion about treatment options is initiated.
Follow-up Treatment
After your initial appointment, it's important to undergo the preventive measures Dr. White recommends. This could include wearing an athletic mouthguard, having dental sealants placed, strengthening your smile with a fluoride treatment, or having a nightguard made to protect teeth against the damage caused by bruxism or treat TMJ disorder.
Daily Brushing & Flossing
Of course, your care should go beyond what our team provides. Regular patient maintenance is necessary for those who wish to enjoy optimal oral health. Our Fort Worth dental staff provides guidance and techniques for how to brush and floss effectively. It's recommended that patients brush at least twice a day and floss at least once.
We look forward to welcoming you! Please contact our Fort Worth office today if you're ready to schedule an appointment, or if you have any questions for our staff. We're located on Hulen Street, and also serve the nearby areas of Aledo, Weatherford, and beyond.