Dental Checkups & Dental Hygiene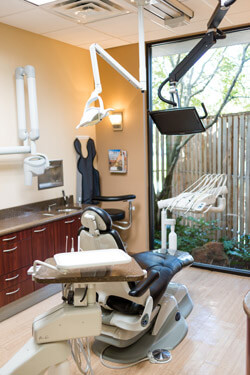 It's imperative that patients of all ages attend regular appointments at our Fort Worth dental practice at least twice a year. These visits allow Dr. Gary White and our team to provide thorough check-ups and refreshing cleanings.
Thorough Evaluations
During your check-up, Dr. White carefully inspects every aspect of your mouth including the surface of each tooth, the gums, the bite, and more. He also searches for tell-tale symptoms of periodontal disease or oral cancer and note any suspicious areas. Sometimes, past fillings, crowns, and other restorations become worn down or damaged. We review these and offer a quality, tooth-colored alternatives.
Gentle Hygiene
In Fort Worth, our hygienists want to help patients avoid the risk of periodontal disease, and in-depth cleanings that leave your smile feeling polished and refreshed can help with this.
The Benefits of Regular Visits
By inspecting your mouth every six months or so, problems are caught at the earliest possible stages which simplifies needed treatment and saves time and money. For example, a cavity that's left untreated for too long eventually destroys structure and spreads to healthy teeth. A seemingly minor crack expands fast causing the affected tooth to break into pieces. Even dangerous diseases like oral cancer or periodontal disease can be treated if they're found in the early stages. Please bring every member of your family to Dr. White and his team for preventive care.
Our Fort Worth team provides comprehensive care that gives patients reasons to smile. Contact us today if you're interested in scheduling an appointment with Dr. White! Located on Hulen Street, we welcome new patients from Weatherford, Aledo, and beyond.