Dental Bridges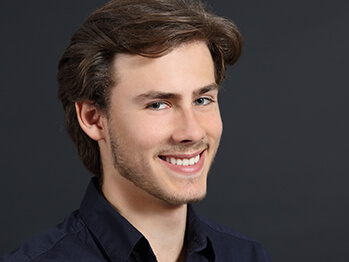 If you've lost one or more teeth in a row due to an accident or severe decay, a fixed dental bridge from Dr. Gary White in Fort Worth could be the solution for a complete, stable smile. This reconstructive option also prevent teeth from shifting out of alignment, corrects misaligned bite, and improves your speech and chewing.
What is a fixed dental bridge?
A bridge is constructed of one or more prosthetic teeth, and additional crowns are crafted for either side. These crowns are designed to fit healthy surrounding teeth as anchors securely holding the new bridge in place. With regular hygiene and visits with Dr White, your bridge can last for up to ten years.
If no healthy teeth adjacent to the gap are available, dental implants may be a stronger reconstructive option, and if your tooth loss is significant, a full or partial denture could replenish your smile in a more convenient fashion. Dr. White will discuss tooth replacement options with you in detail so you select the option that best meets your needs.
Are you ready to regain the full, confident smile you deserve! Don't hesitate to contact our Fort Worth, TX office today if you have any questions for our staff or you're ready to schedule a consultation with Dr. White. We welcome patients from Fort Worth, Weatherford, Aledo, and beyond.