Gum Disease Therapy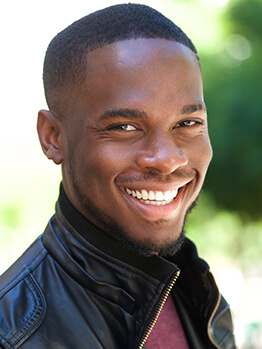 Did you know that nearly 80% of the population suffers from a mild to advanced stage of gum disease? This condition negatively affects more patients than cancer, Alzheimer's disease, strokes, and heart disease combined, and left untreated, lead to gum tissue loss, bone deterioration, and other destructive consequences. Here in Fort Worth, TX, Dr. Gary White and his team take this threat seriously, and we offer several treatment options that combat the effects.
How does gum disease work?
When teeth aren't cleaned regularly, the plaque that's constantly forming over tooth enamel changes into a hard deposit known as tartar. When these deposits are located below the gum line, irritation and infection affect your soft tissue, and the damage spreads quickly. The early symptoms like light bleeding when brushing and swollen gums are so mild that many patients don't even recognize them. However, as the condition evolves, the gums begin to pull back from the teeth, allowing pockets of bacteria to form even faster. Eventually, tooth and bone loss occurs.
Why should I worry about gum disease?
The presence of gum disease doesn't only affect your oral health. It also damages overall wellbeing. Studies have shown that gum disease causes or contributed to diabetes, dementia, heart disease, osteoporosis, and even low birth weights for newborns. That's why our team makes the diagnosis and treatment of gum disease such a high priority.
Treatment Options
Once gum disease has reached an advanced stage, the condition is no longer reversible. Our Fort Worth team does everything we can to treat the condition before that point. Early on, it may work to simply increase your hygiene appointments and practice more rigorous brushing and flossing at home.
After severe damage, we may recommend in-depth cleaning with scaling and root planing, antibiotic therapy, or the use of a state-of-the-art diode laser to cut away diseased tissue and promote the reattachment of your gums to your teeth. If surgical intervention is required, Dr. White recommends you visit a periodontist, and will be sure to give you the name of a trusted colleague.
Could you be suffering from gum disease? Don't wait – contact our team right away to schedule a check-up. Dr. White restores and maintains your condition in a kind, personalized fashion. Our office is located in Fort Worth, and we welcome new patients from nearby Aledo, Weatherford, and beyond.