Frequently Asked Questions
General Information
Are you accepting new patients?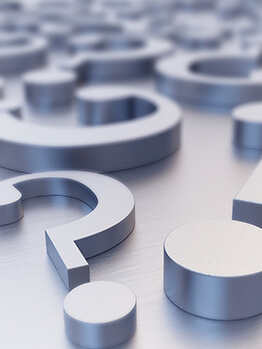 Yes, we welcome new patients. Please call (817) 731-2124 for a new patient appointment.
What are your office hours?
Our office is open Monday through Thursday, 7am to 4pm. We are closed for lunch from 1 to 2.
What should I expect during my first appointment and how long will it take?
Your first appointment is an opportunity for Dr. White and the staff to get to know you and your oral health needs. Please expect to spend about an hour and a half with us. Bring your completed new patient forms to the appointment to save time. If you need to fill out paper work in our office, please arrive 15 minutes early. Learn what to expect at checkups and hygiene visits here.
What forms of payment do you accept? Can I make payments or arrange financing for my treatment?
We accept cash, personal checks, MasterCard, Visa, and Discover. Visit our Forms & Financing page for more information about payment plans, insurance, and our office policies.
Insurance
Do you accept insurance?
We do accept and will file your claim with most traditional PPO insurance plans. We do not accept HMO or DMO plans. If you are confused or have questions about your insurance plan, please call us at (817) 731-2124, or visit our Forms & Financing page.
I have Delta Dental Insurance with Lockheed. Why do I have to pay the full amount at the time of service?
Lockheed Martin's agreement with Delta Dental of California stipulates that insurance benefits be sent directly to the policyholder. We realize it may be inconvenient, but you are required to pay your balance in full at the time of service. We will, as a courtesy, file your claim. Please direct any questions regarding this restriction to Lockheed Martin and Delta Dental of California.
Emergency Care
What is considered an after-hours emergency?
If you experience severe pain, pus or swelling, you are having a true dental emergency. Chipped teeth, fillings that fall out, or crowns that come off may be inconvenient, but they usually do not require emergency after-hours treatment. Simply call our dental office in Ft. Worth during business hours, and we'll see you as soon as possible.
What should I do if I have a true dental emergency after hours?
If you are an established patient, please call Dr. White at (817) 731-2124 and press two to leave a clear message with your name, a call back number, and a brief description of your emergency. Dr. White will call you back. All after hours treatment is subject to an after-hours fee.
I am not a patient, but I have a dental emergency. What should I do?
We reserve time for emergency appointments during normal office hours. Please call us at (817) 731-2124 and we will be happy to see you during an emergency appointment time as a new patient. After-hours and weekend dental emergency treatments are only for established patients. If your emergency occurs after our office hours, we advise that you go to an emergency room to be examined. Dental and facial infections can be serious and sometimes life threatening if untreated. When in doubt, go to the ER.
Dental Procedures
Do you use amalgam (silver) or composite (tooth colored) fillings?
We use both materials for fillings. Sometimes the situation dictates which type of filling must be used. Most of the time, the choice is yours. Below, we share the advantages and disadvantages of filling materials so you can make an informed choice.
What are the advantages and disadvantages of amalgam?
The advantages of an amalgam filling are that the placement technique takes less time to complete and amalgam costs considerably less than composite material. Amalgam is also time-tested and durable, typically lasting 12 to 15 years, and often remains healthy and functional for 30 years or more. The disadvantage is that the silver fillings are less attractive than tooth-colored composite. For this reason, amalgam typically is not placed in front teeth. Silver fillings eventually corrode allowing decay to develop underneath the filling. The leakage can give a gray appearance to the entire tooth. Another drawback is that the metal in amalgam expands and contracts with heat and cold. Over time, this can cause the filling to fracture your tooth, and a crown will be required to restore structural integrity.
What are the advantages and disadvantages of composite fillings?
Composite fillings have been used for about 35 years. Though not as time-tested as amalgam, continual improvements in composite technology have made them nearly as durable as amalgam fillings. One advantage of using composite material is that the color can be closely matched to natural teeth, so restorations are nearly undetectable. Compared to amalgam, the same amount of decayed tooth can be restored with a much smaller composite filling, so less natural tooth structure is lost. The composite bonds to the tooth creating a tighter seal, and strengthens supporting tooth structure.
The disadvantage of using composite is that, depending on the condition of the tooth, it may be actually set up the tooth for future decay leading to more major treatment. Also, the technique to place composite filling is more complex. In addition, the cost of composite material is significantly higher than amalgam making the overall cost of treatment higher. Most insurance benefits don't cover the additional cost of composite fillings, so you must pay the difference.
I have had a filling redone many times. Why does it keep falling out?
This condition is commonly called "filled-to-death" syndrome. A tooth cannot be filled indefinitely. It will become weak and no longer hold up under normal chewing. This problem can be corrected with the use of inlays, onlays, or crowns.
Will veneers give me a natural looking smile that will last?
Though thin, veneers are made from durable porcelain, and are the most lifelike of all dental restorations. After careful diagnosis, planning, and fabrication by an esthetic laboratory, veneers should be indistinguishable from your natural teeth.
Several studies have shown that, when placed correctly, the strength of the bond is greater than the natural strength of the tooth.
Please call us for a veneer consult.
What are your procedures to ensure infection control?
All aspects of our Fort Worth office have been designed to easily adhere to strict infection control procedures. All equipment, cabinetry, and flooring in the treatment rooms are dental specific and were designed for complete disinfection. Our sterilization center incorporates the latest cleansing equipment and is structured so sterile items do not contact non-sterile items.
Feel free to ask one of our staff members if you would like a tour of our sterilization center.