Full-Mouth Reconstruction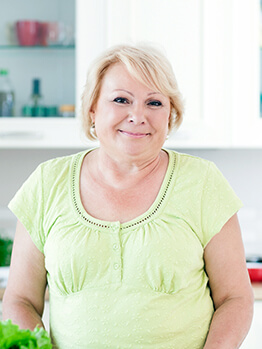 Are you embarrassed, frustrated, or at your wits end with your oral health? Have gum disease and missing teeth wreaked havoc on your quality of life? It is never too late to reclaim a healthy, beautiful smile. Full-mouth reconstruction is a comprehensive treatment plan, customized to address your particular concerns.
Dr. White and our team want you to enjoy self-confidence and pride in your appearance. We want to help you by creating a custom treatment plan to address all of your dental health problems. Dr. White completed advanced training at CARD to restore complex dental cases, so he has extensive knowledge and hands-on experience. Whether your smile has fallen victim to disease, neglect, or trauma, we don't judge or shame you. Instead, we partner with you to restore your teeth, gums, and oral function, so you can enjoy your smile again.
When you visit, we'll take X-rays and photos of your mouth and talk with you about your primary concerns. Please share your thoughts with us. Have you avoided dental care because of fear or stress? Are you in pain? By understanding all of your concerns, the doctor can suggest appropriate treatments.
Dr. White reviews dental and health records and considers everything you discussed in your consultation. He may recommend gum disease treatment, replacement teeth, new crowns and fillings, or a combination of procedures to rebuild your healthy smile. In some cases, Dr. White works with dental specialists in an interdisciplinary approach to full-mouth reconstruction.
Our team can't wait to help you regain a full set of beautiful teeth. Contact us today to schedule a time when you and Dr. White can discuss your smile's future! You deserve to love your smile, and we'll help you get there. Our office is located in Fort Worth, and we also serve nearby Aledo, Weatherford, and beyond.