Dental Forms & Dental Financing
Registration Forms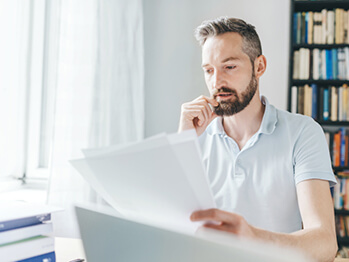 For your convenience, we offer new patient forms for you to view, print and fill out prior to your arrival. Simply click the link below. If you prefer to complete your registration forms onsite, plan to arrive about 15 minutes prior to your scheduled appointment.
We ask our patients to please review our policies prior to service and contact us if you have any questions regarding payment, insurance, financing, or emergency services.
Payment & Financing
Dental care is provided on a fee-for-service basis with payment due at the time of service. (Patients with insurance coverage, please refer to the next section regarding insurance policies.) We accept cash, personal checks, and major credit cards (Visa, MasterCard, Discover). We also offer the option to arrange financing for services through CareCredit. Please ask for details at the reception desk or apply online by clicking on the CareCredit logo.
Insurance
We are not a Preferred Provider of any insurance plan, and we do not accept HMO'S, DMO'S or discount dental plans.
If you have dental insurance coverage, the plan must allow you to see any dentist (out-of-network doctor) that you select. Please remember that benefits coverage is a legal agreement between you and your insurance company. Our Fort Worth office is not involved in that agreement and your dental treatment is determined by your oral health, not your insurance company's reimbursement schedule. For the most accurate information regarding your insurance benefits, please contact your insurance provider. At your request, we will submit a pre-estimate to your insurance company before any major work (i.e. crowns, bridges, and partial dentures) is initiated.
Dental insurance plans are designed to share in the cost of most dental treatments. Therefore, many dental procedure fees require partial payment directly from you. You may pay the estimated portion not covered by insurance at the time of service and be sent a statement for any remaining balance that your insurance does not pay. If you prefer to pay your exact portion after your insurance company pays our office, a credit card is required to be kept on file. When the insurance payment is entered into your account, your remaining balance is automatically charged to the credit card linked to the account. As a courtesy, we submit initial claim forms and supporting documentation for you. If an insurance company refuses our request for payment within 60 days of filing, you will be sent a statement for any balance and will need to seek reimbursement directly from your insurance company.
Lockheed Martin Delta Dental of California insurance holders are required to pay in full at the time of service. We file your claim as usual, but Delta Dental reimburses directly as stipulated in its agreement with Lockheed Martin. Please direct any questions regarding this restriction to Lockheed Martin and Delta Dental of California.
Emergencies and Weekend Emergencies
Appointment times are available every day during normal business hours for new and existing patients with dental emergencies. Only established patients who experience an after-hours or weekend dental emergency involving swelling, infection, pus and/or pain may contact the doctor at 817-731-2124. Press two to leave a message, and Dr. White will return your call. Only true dental emergencies will be attended to on the weekend. All after-hours treatment is subject to an after-hours fee.