Dental Fillings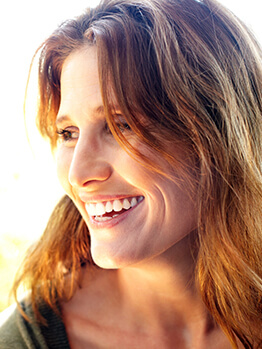 Many patients who've had cavities in the past remember silver fillings. In Fort Worth, we're happy to let you know that there's a much stronger and aesthetically pleasing alternative. Dr. Gary White offers composite resin fillings that look completely lifelike and offer patients several valuable benefits compared to traditional fillings.
Because composite resin has different shades available, our team finds the one that best matches your natural smile. The bond between tooth and filling actually strengthens natural structure instead of weakening it, and protects teeth against possible breakage and sudden changes in temperature. Better yet, tooth-colored fillings are conservative allowing you to maintain as much natural tooth as possible.
Why does adult tooth decay happen?
Cavities are one of the most common dental problems patients face, and their presence can be confusing when you have no idea how they're happening or how to stop them from forming. The truth is simple. There are times when dangerous bacteria (also known as plaque) can enter the mouth, emitting an acid that damages tooth enamel, pains the vulnerable blood vessels and nerves inside, and eventually destroys the tooth.
The Cure
The first, most important step towards preventing cavities is to attend regular checkups and teeth cleanings with Dr. White and his team in Fort Worth, TX. Brushing and flossing diligently at home is also crucial. Mouthwashes and fluoride treatments provide help too as well as keeping your distance from particularly sugary or starchy foods. Some patients are more susceptive to cavities than others for no clear reason. As our valued patient, we'll do our best to help you understand how your mouth works and how to prevent damage from occurring.
Great oral health is an important goal, and we'd love to be your trusted partners as you strive to reach it. Contact the Fort Worth dental office of Dr. White today to schedule your first appointment or if you have any questions about fillings. We welcome new patients from Weatherford, Aledo, and other nearby areas as well.