Fort Worth Porcelain Veneers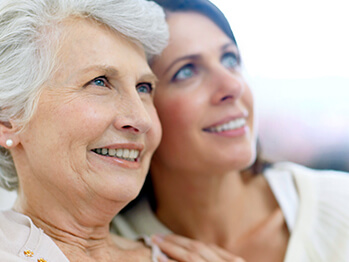 For a completely natural and beautiful smile, men and women turn to porcelain veneers. Made of translucent, reflective porcelain, veneers are handcrafted by ceramists in our respected dental lab. Dr. White creates a precise design for each veneer so they blend beautifully with existing teeth and complement facial features, lips, and overall appearance.
How do I get porcelain veneers?
A complete veneer procedure takes about three visits. The first step, a consultation, involves a discussion with Dr. White about your ideal smile. He'll ask questions to learn what imperfections bother you most and then show you before-and-after photos of similar cases. The color, shape, and size of your new veneer is customized according to your goals. With years of experience in cosmetic dentistry, Dr. White becomes your adviser offering wise counsel and important information so you can make informed decisions.
At your second visit, the first clinical visit, Dr. White prepares teeth, takes an impression for our lab, and places temporary veneers. You'll wear the temporaries until your veneers arrive from our lab. The temporaries give you the opportunity to adapt to your new teeth.
The third and final visit involves removing temporary veneers and permanently securing the final restorations. Dr. White uses a strong dental cement to ensure a solid attachment. Once the veneers are secure, he'll assess your bite and make minor adjustments if necessary. Your porcelain veneers will look sensational and function like natural teeth. They'll never stain, and with proper care, can last for decades.
With the help of our personalized services, patients achieve smiles that exceed their expectations! Please contact Dr. Gary White in Fort Worth to schedule your first appointment or if you have any questions for our team. We also enjoy serving the nearby areas of Aledo, Weatherford, and beyond.