Cosmetic Dentistry in Fort Worth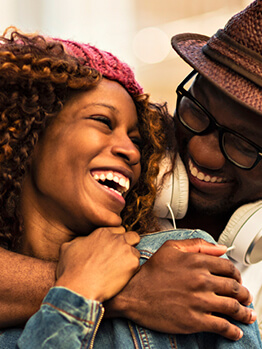 Dr. White has undergone advanced coursework in cosmetic dentistry and offers a comprehensive approach to smile makeovers. He focuses on improving a smile's appearance, while adhering to the principals of balanced oral function. To you, this means a lasting smile that looks as great as it feels.
The American Academy of Cosmetic Dentistry found that people with an attractive smile are considered more intelligent, happy, successful, friendly, interesting, kind, and wealthy.
Everyone's smile is different, but Dr. White performs procedures to address any cosmetic issue: porcelain veneers, teeth whitening, cosmetic bonding, and more.
This questionnaire can help you pinpoint the imperfections in your smile. Take a few moments to look at yourself in the mirror and answer these questions, then bring your responses to your smile makeover consultation.
Are your teeth crooked?
Are there uneven or large gaps between your front teeth?
Are some of your teeth misshapen?
Do your teeth appear dingy, yellow, or stained?
Do your teeth seem too large or too small?
Are your teeth broken, chipped, or jagged?
Whose smile do you admire?
Why?
As your personal smile consultant, Dr. White will sit down with you to discuss how you feel about your smile's appearance. He'll explain how various procedures can correct your problems, and help you understand the pros and cons of each option. Sometimes, minor bonding and teeth whitening are sufficient, while other patients prefer veneers, replacement teeth, and white restorations.
We offer patient financing and phased treatment to make cosmetic dentistry affordable to virtually everyone. Share all of your concerns and ideas with Dr. White so that we can customize a plan that will accommodate your needs and give you the smile of your dreams.
Beautiful Smiles Start Here
Located on Hulen Street in Fort Worth, our office is convenient to patients from Aledo, Weatherford, and surrounding areas. We welcome you to experience personalized, comprehensive dentistry with modern technology and procedures. Call our Fort Worth dental office today to reserve your consultation, checkup, or second-opinion visit with Dr. Gary White. We look forward to making your smile sensational.